JOURNAL
Frank Hall, Market Harborough, Leicestershire
From the moment you walk through the door of Frank Hall in the affluent Leicestershire town of Market Harborough, you're under no illusion at all that you've stepped into a bona fide old school bespoke tailor. Established almost one hundred years ago, Frank Hall produce their fair share of suits and sportcoats, but it's the creation of bespoke riding coats, hunting wear, shooting clothes and hunt buttons for which they are most renowned. "We're the last in a line of country tailors to make a proper hunt coat", says David Williams, former MD of Anderson & Sheppard who now owns the Royal Warrant awarded business, a favourite of Prince Charles and valued client of HFW. "There are quite a few machine-made hunt coats around but ours are all handmade", says Williams whose face beams with a genuine sense of pride.
"Our hunt coat style is rather like a uniform, people can tell our coats, they have a certain hang to them, whereas our suit house style is very much a London Savile Row look. I favour the more relaxed look of Anderson & Sheppard, and that's really what we do, it's not too stiffly tailored. I like to keep things soft and comfortable, classical, but I suppose evolving all the time. Because I think if you take classical styles and keep them exactly as they are, they become dated. I'm looking for something that's timeless."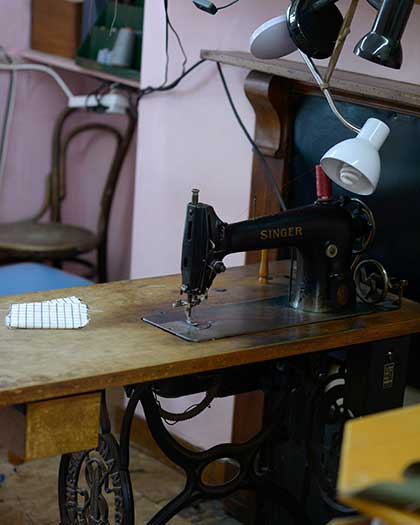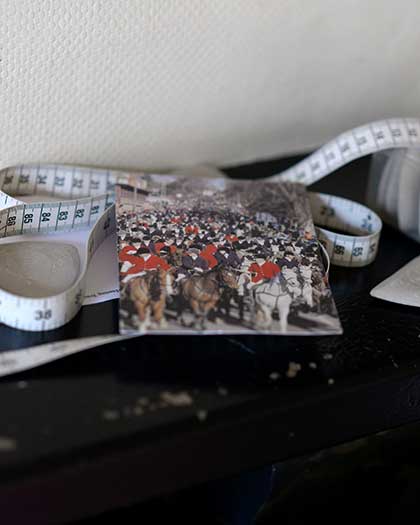 "We have a workshop upstairs operated by Jennifer and Carol and then we have a series of people who work from home" says Williams." "We use London tailors for certain things, we make all our hunt coats here but when you get to fine worsted you need to be able to match the skills appropriate to the garment. I have a network of people I use who work and serve Savile Row. We don't like to be provincial in the quality we produce, we want to match the best. It's a charming business but it's not dynamic, perhaps if I was a bit younger it might be more dynamic, he says with a wry smile, "but I'm happy with the way it is."
"I have a degree in textiles. I actually started life at Huntsman where I completed a City & Guilds and then I worked for Marks & Spencer in the 1970s at a time when they wanted to extend their menswear and suits. That was a great ten years I had there, then I left at the end part of the seventies to join the Burton Group at management level where I looked after buying departments and things and eventually, Anderson & Sheppard were looking for an MD. So yes, I'm trained as a tailor, I also worked for Hayward in Mayfair, but thankfully for me I was able to develop a more lucrative career in corporate life and was on the board of a number of companies including Debenhams.

The chap who was here was retiring, a guy named Peter Ripley, so I bought this business from him after I left Anderson & Sheppard. Frank Hall was the originator of this company which is over a hundred years old now, the business then passed onto Mr Green before Ripley held the reins so the three of us have held the Royal Warrant which is a great accolade to have bestowed upon us.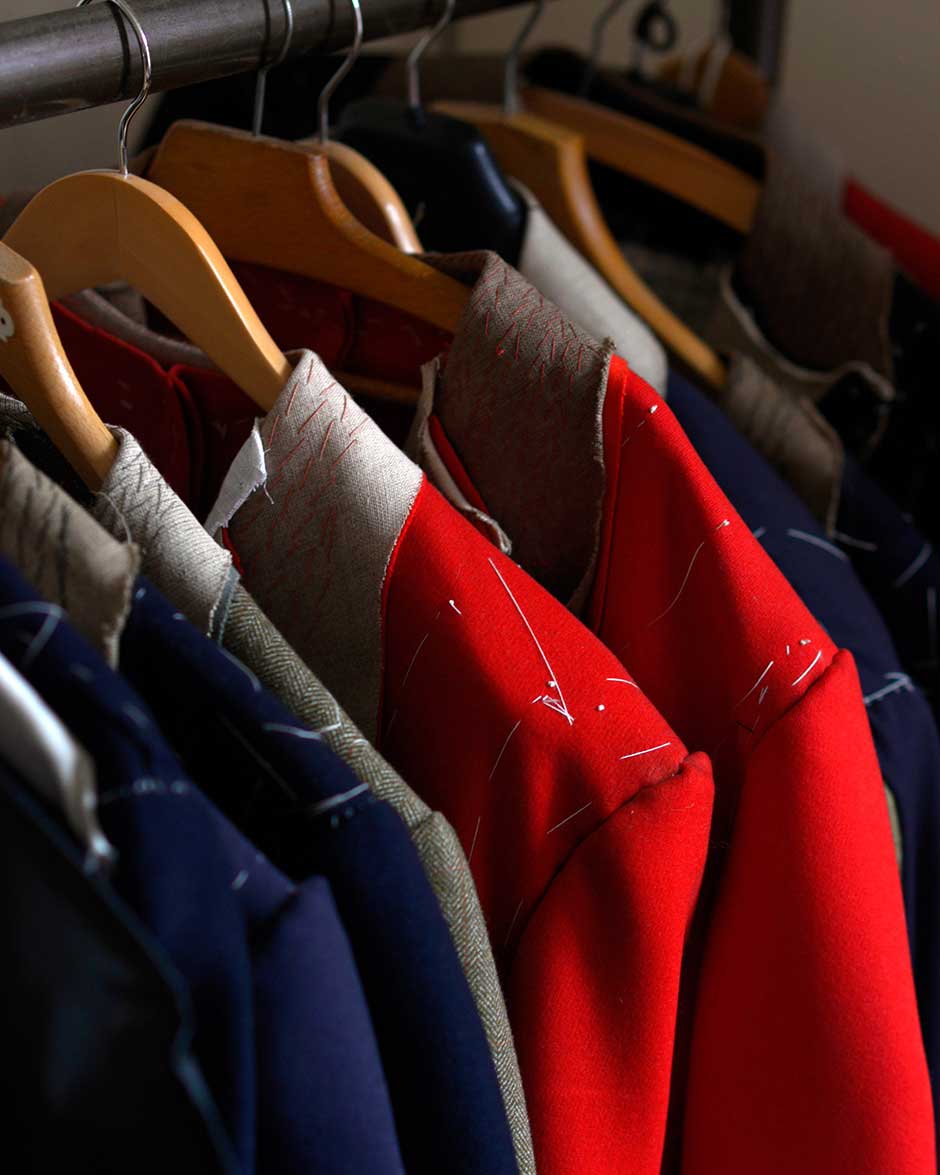 ---