JOURNAL
Dav Sehra, Acre & Row, Bedford
FROM TOBACCO SALESMAN TO TOBACCO SUITS
The immaculately-groomed Dav Sehra, purveyor of Bedford's refined custom-made menswear destination Acre & Row, knows all about dedication to the sartorial cause - after all he gave up a career as a tobacco salesman to study pattern-cutting at the night school of London's Harrow College, while doing an unpaid internship at a denim design company who designed for the likes of Mango and H&M.

It was a big sacrifice going from a salaried job to earning nothing overnight but looking back Sehra says it was the biggest skill set he learnt, and often a short-term deficit can mean a long-term gain: "I was pattern cutting and learning to sew on my grandmother's old industrial sewing machine. Initially, I wanted to get into streetwear, I had no interest in tailoring initially (which, seeing the spotlessly-attired Dav in front of me is hard to believe). He got his first break designing a collection for Tinie Tempah, and ended up doing freelance patterns for initial development. But it soon dawned upon him that in streetwear the pattern-cutter is not afforded the same recognition as in tailoring: "I got a bit fed up - as the pattern-cutter is down here (points to the floor) whereas in tailoring the pattern-cutter is king."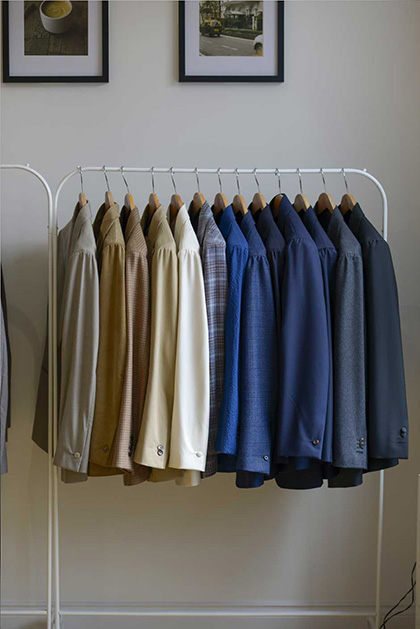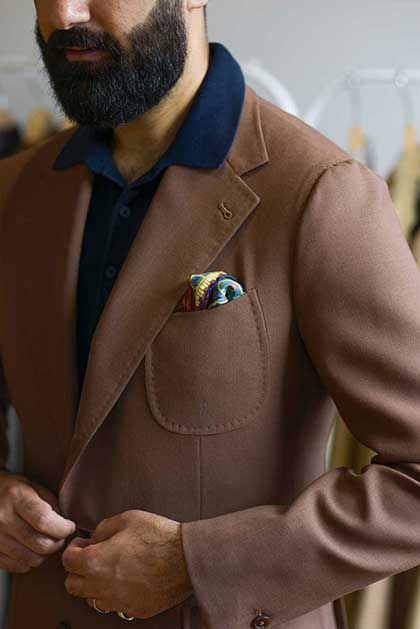 "I like to think that what I offer now is a higher quality of made-to-measure", says Sehra, "just because I understand pattern manipulation and pattern-cutting so while I use a standard block, it's one that I've adapted. So I have my own adaptations and from there I can develop things further. So my house style I suppose is a mixture of what you'd expect to find from a Neapolitan tailor along with the fundamentals of what British tailoring stands for. An extremely high armhole for instance, really nice shape in the chest, but I love the Neapolitan style - something very unstructured with iconic spalla camicia on the sleeve heads, pignato patch pockets - which is why Fresco is great for this as I tend to lean towards sturdier cloths. When you do MTM the role of the cloth is even more important. This is an example of how good cloth can be, the jacket sits so well. I sell Fresco as a year-round cloth, all day long. The handle of it, because it's that sort of dry crush, not many people think that a. it's a wool and b. I think there's a misconception that overweave wool is only for summer. But I'm like no, layer it and wear it all year round."
Dav Sehra established his brand Acre & Row during the first lockdown and opened his Mill Street studio in September 2021 when the government announced there would be no further restrictions. Despite being based in central Bedford he says he gets the majority of his customers from outer-lying areas such as Woburn, Milton Keynes, Letchworth and Hitchin. "Instead of going into London customers are looking for something a little more local, says Sehra, "and I'm definitely benefitting from the advent of people supporting local businesses more and more."
"I think there's a misconception that overweave wool is only for summer. But I'm like no, layer it and wear it all year round."
Sehra says he'd like to have a shopfront at some stage in the future - currently his Mill Street abode is an appointment-only consultation studio. "The aim is for me to employ a full-time alterations tailor so we can bring everything in-house. One of the reasons I wanted to open in Bedford was because there are no tailoring houses left here" (although there's Souster and Hicks in Woburn) and he sensed the potential for good made to measure.
"I love playing with different textures and cloths" he says as he gets me to appreciate the handfeel of a hopsack jacket he's created. "I do find myself leaning more towards the heavier/sturdier fabrics because I appreciate the structure in them", but he admits while some of his clients have bought into it, the majority have yet to embrace the Neapolitan nuances of his house style and opt not to go for delights such as the spalla camicia shoulder.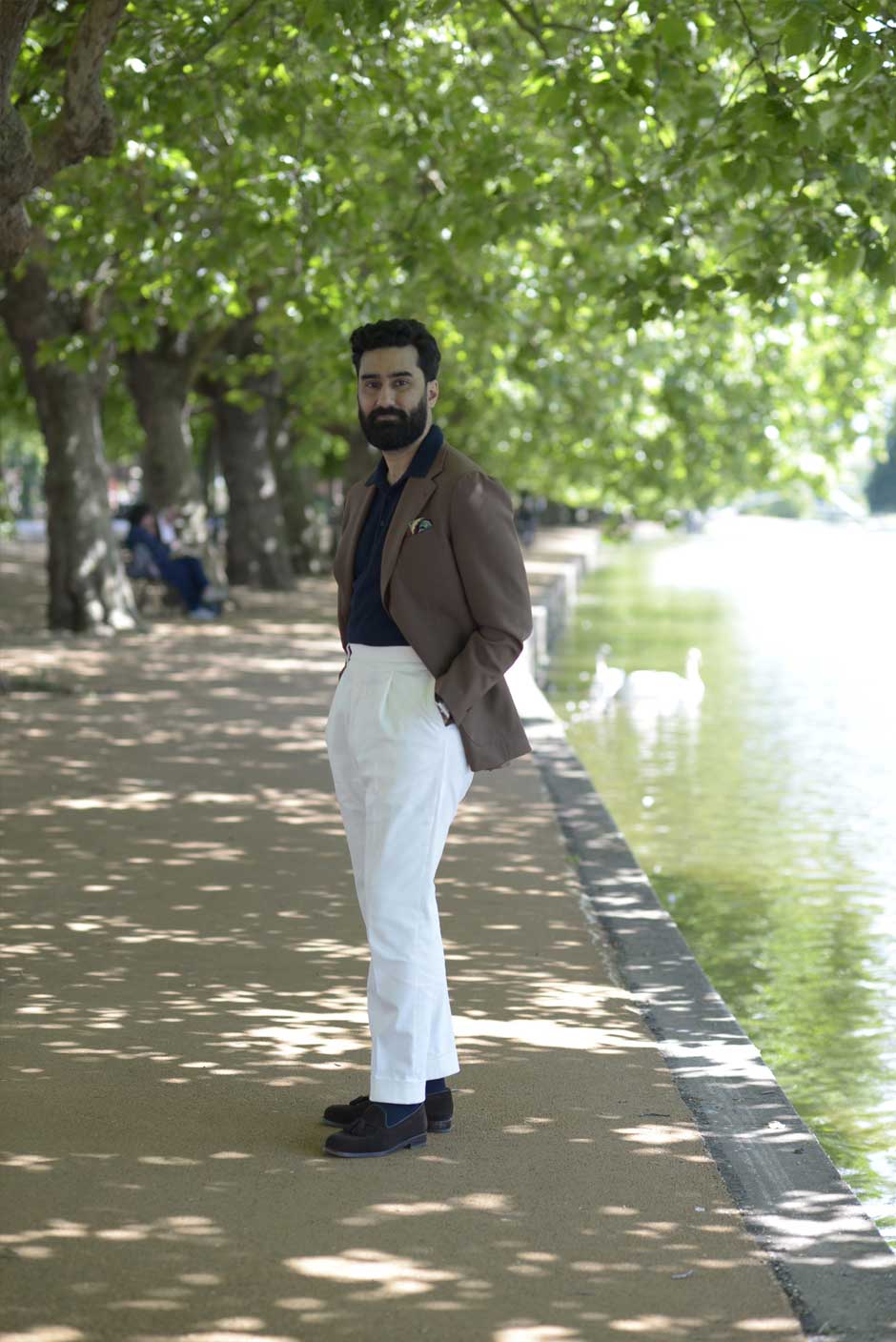 Acre & Row, The Lofts, Mill Yards, Mill St, Bedford, MK40 3HD; acre-row.com; 07742 757830

Sehra is photographed on location on The Embankment in Bedford, close to his studio, wearing one of his own label jackets (part of a suit) crafted from our own Fresco 510392 fabric
---